If you're in the market for Northern Virginia homes for sale, you'll have an excellent selection of wonderful communities and architecture styles. Local favorites include Colonial Revival, Tudor Revival, and Bungalows.


As their names indicate, many of these styles date back as far as the 1800s and are themselves inspired by Virginia's early history. Driving through communities such as Alexandria, Arlington, and Reston can give homebuyers a sense of the rich history of this area located just outside Washington, D.C.


If you're interested in Northern Virginia real estate, consider the following information about the market and the various architectural styles found in the area.
The Northern Virginia real estate market
The market for Northern Virginia homes for sale remains extremely dynamic. This is a bustling area that's home to thousands of federal government employees, as well as the faculty and staff of elite colleges and universities in the area. There's much history here, and the styles of homes reflect the area's storied history as well as the ways it has changed and evolved over time.
Northern Virginia architectural styles
Colonial Revival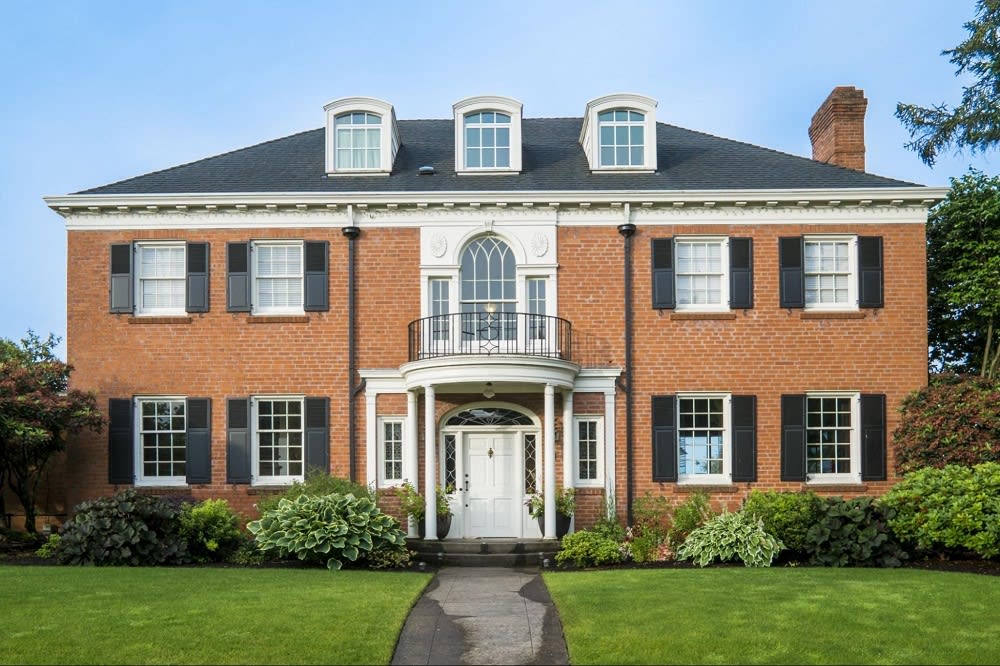 Colonial Revival
is one of the most popular and attractive architectural styles that can be found in Northern Virginia real estate. Colonial Revival homes are generally larger and can be easily identified by classic design features such as symmetrical front façades, large porches and dormers, and sidelights near the front door. Colonial Revival was popular from shortly after the American Centennial in 1876 into the 1960s. These homes were modeled after earlier styles of homes, which originated in Europe. Colonial Revival homes are two or more stories high and usually have a central hall. Each room is well-delineated.

Neo-Colonial
Neo-Colonial
homes are an updated take on Colonial Revival homes. While they feel and look a lot like Colonial Revival, the Neo-Colonial homes are built with modern materials and therefore are more energy-efficient and easier to maintain. They're also full of high-tech features and generally have a smaller footprint, meaning they don't cost as much to heat in the winter and cool in the summer. They tend to have more open spaces and larger rooms, a departure from the strict demarcation of rooms in Colonial Revival homes.

Tudor Revival
Tudor Revival
, or Mock Tudor, is a breathtaking style often found in Northern Virginia homes for sale. These classic-looking homes are generally located in older suburbs, although there's a current trend toward building modern versions of these large homes that harken back to the English Tudor homes that were a staple in the late Medieval era. Tudor Revivals were popular in the 1920s and 1930s. Among their striking characteristics are steep roofs, windows with diamond-shaped panes, and the use of timber and stone.

Bungalows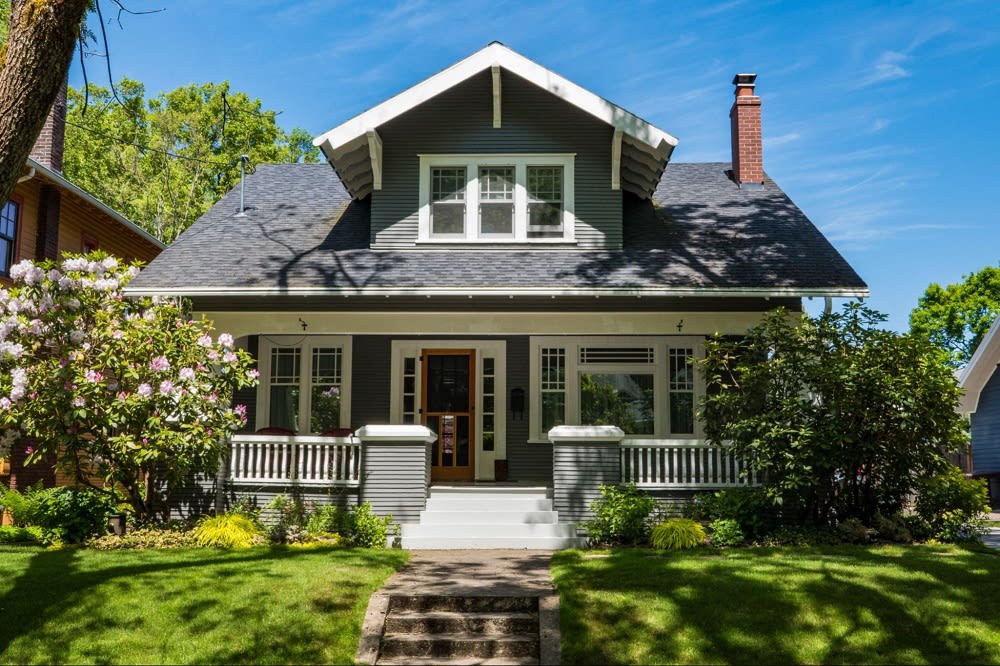 Bungalows
are extremely popular with people shopping for Northern Virginia homes for sale. These homes are easily identified by their low profile of either 1-1.5 stories. Bungalows feature characteristics of Craftsman homes and have open floor plans rather than formal features and hallways, which give them a more cozy, comfortable feel. They also have expansive, covered front porches with large pillars. Bungalows were popular across the country in the first half of the 20th century.

Ramblers
Ramblers
are a more recent style of home, generally built in the suburbs from the 1950s into the 1970s. As their name indicates, they tend to take up a fair amount of space and therefore are located on large lots. They often resemble ranch-style homes and are usually single-story. They're perfect for people who prefer not to deal with stairs. Their large lots provide a sense of privacy and often have large lawns.

American Foursquare
American Foursquare
is another unique architectural style that can be found among Northern Virginia homes for sale. As the name indicates, these homes are square and have four rooms on the first floor and four rooms on the second floor. They were popular from the 1880s into the 1930s because their design allowed them to take maximum advantage of smaller city lots.

Cape Cod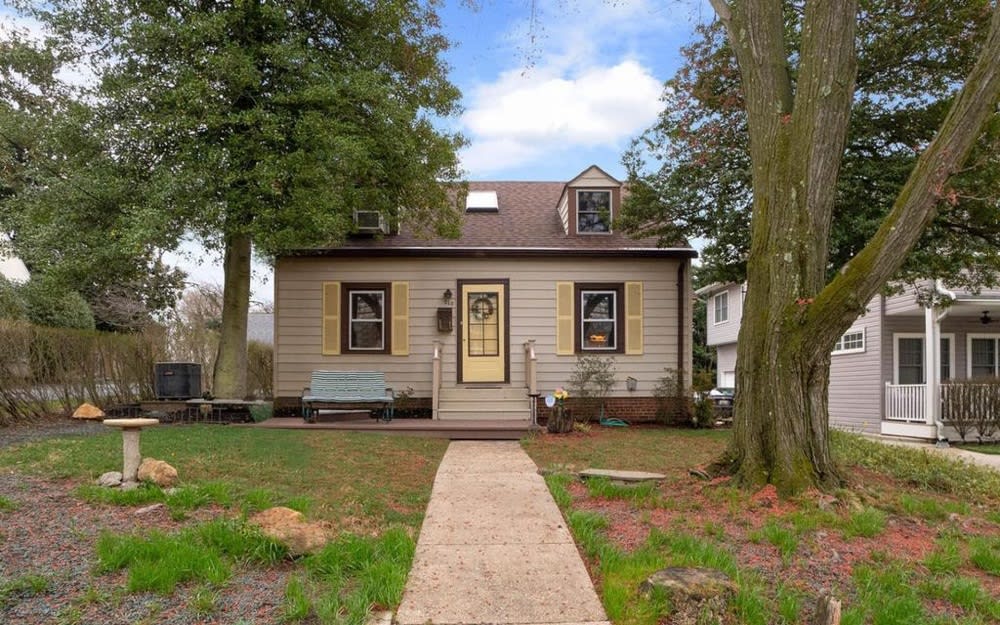 Although
Cape Cod homes
originated in New England, their popularity spread to other parts of the East Coast and even the rest of the nation. They're another style popular with people looking for Northern Virginia real estate for sale. Cape Cods are based on a concept of coziness and are noted for their symmetrical design.
Partner with an experienced Northern Virginia realtor
Once you've decided it's time to buy Northern Virginia real estate for sale, begin the process by hiring a licensed and experienced Northern Virginia real estate agent. If you've narrowed down a community or general area where you want to buy a home, you can begin your search for an agent online to find out who the top realtors are in that area. If possible, get some recommendations from people you know who have recently bought a home in Northern Virginia, and then interview the top candidates.


As you interview agents, ask them to elaborate on their record of success in recent months in helping clients find Northern Virginia luxury homes (and ask for references). Once you've hired an agent, sit down and come up with a plan for your search. Your agent can take a list of your needs and wants and narrow down suitable properties. They may even suggest neighborhoods and communities that you might not have thought of but end up being a perfect fit for your lifestyle.
Ready to view Northern Virginia homes for sale?