So you've decided to take the plunge and become a homeowner in one of the world's most exciting and vibrant cities — Washington, DC. Congratulations! Our nation's capitol is a fantastic place to live. Whether you're looking for historic charm, cutting-edge architecture, or a lively nightlife scene, Washington, DC, real estate has it all.
For many people, purchasing a home is the most significant investment they'll ever make. Seasoned veterans of the Washington, DC, luxury home market will tell you that buying a home here requires you to be aware of certain things. From navigating the city's complicated zoning laws to property bidding wars, there's a lot that first-time homebuyers need to know before they start shopping in the DC area. We compiled this guide of tips for first-time buyers so you can hit the ground running and find the perfect home for you and your family.
Understand the real estate market
In any given city, the real estate market is constantly changing; what's hot today may not be hot tomorrow. It's therefore essential to understand the trends so you're sure to buy a home that will appreciate over time. Consider square footage, location, and amenities when deciding which home to buy because these factors will affect its resale value in the future. Your Washington, DC, real estate agent can provide insights and advice about the market throughout the home-buying journey.
Get to know DC's neighborhoods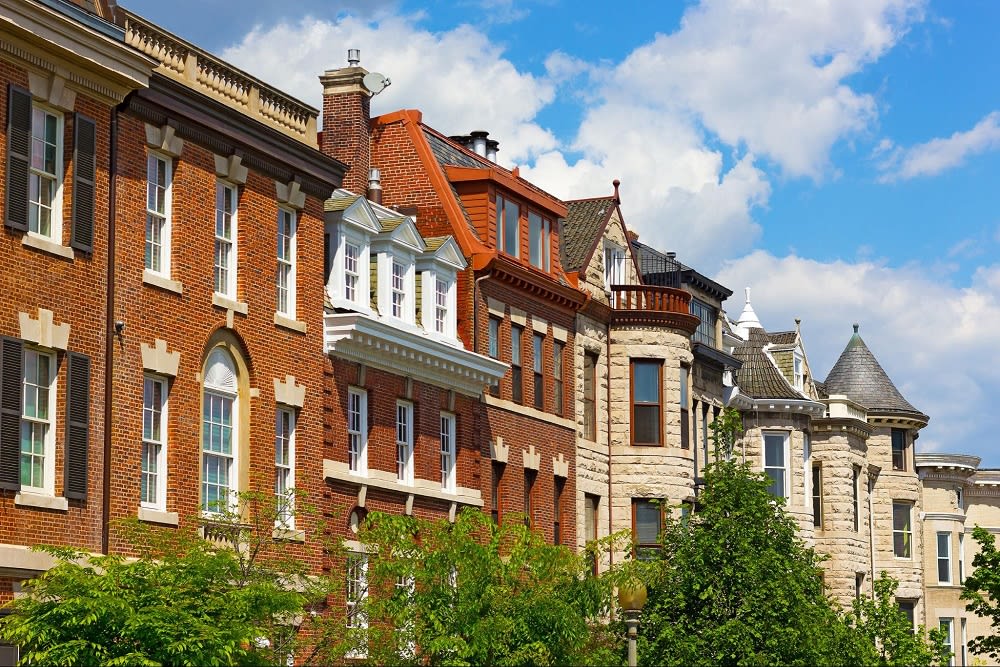 Photo courtesy of Shutterstock
When you're buying a luxury home, location is critical. Find a neighborhood that appeals to you on both an aesthetic and practical level, and be sure to consider factors like the nearby schools, access to public transportation, and entertainment options when making your decision.
Washington DC is a city with endless possibilities, and there is a
neighborhood
for everyone. Some of the top communities to call home in this area include:
Georgetown is one of the most iconic neighborhoods in DC, and it is perfect for those who love luxury and history. The cobblestone streets and century-old row houses give Georgetown an Old World charm, while the designer boutiques and five-star restaurants reflect its modern sophistication.



Dupont Circle

is another great option for luxury living. This neighborhood is home to some of the city's best shopping and dining, as well as a lively nightlife scene. The historic mansions and embassies add to the area's elegance, while the Dupont Circle Metro station makes it easy to travel around the city.

If you're looking for a more laid-back lifestyle, Capitol Hill is the perfect place. This charming neighborhood is known for its tree-lined streets and Victorian row houses. Residents can enjoy views of the Capitol building, stroll through one of the many nearby parks, or explore the vibrant Eastern Market.
Whatever your style, do some online research and explore the city in person before settling on any particular neighborhood. This will ensure you find a place that truly feels like home.
Learn about DC's zoning laws
Washington, DC, has a complex system of
zoning laws
that dictate what types of buildings can be constructed in specific areas of the city. It's therefore important to know what kind of property you're looking for before you start your search. For example, areas zoned R-1 are reserved for single-family homes, while C-2 zones are typically commercial districts where apartments and storefronts can be found side-by-side. A knowledgeable and experienced real estate professional can guide you in understanding this specific landscape.
Familiarize yourself with common luxury features
Not all luxury homes are created equal. There are certain features that are commonly found in these types of properties, such as hardwood floors, custom cabinetry, and high-end appliances. By familiarizing yourself with these features ahead of time, you can decide which features are must-haves and which qualify as nice-to-have. This will narrow down your list of potential properties based on the features and amenities available in each home.
Find a realtor who specializes in luxury real estate in DC
It's essential to hire a good Washington, DC, real estate agent who knows the ins and outs of the city's luxury housing market. A great agent will be able to help you find properties that fit your needs while guiding you through the negotiation and purchase process from start to finish. Understand that selling high-end properties requires a different skill set than selling more modest homes. Make sure that your real estate agent has the experience and expertise necessary to help you find the perfect luxury home.
Don't skip the home inspection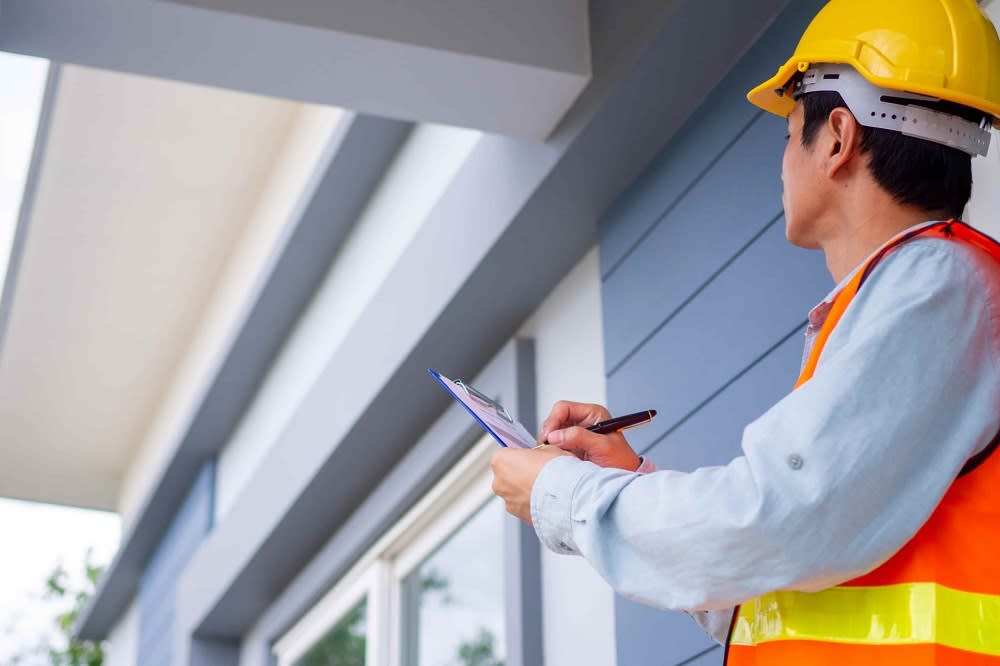 Photo courtesy of Shutterstock
A professional
inspection
is always recommended when buying any property — luxury or otherwise. But when it comes to high-end homes, it's imperative to go above and beyond with inspections to ensure that you're paying the right price. We recommend hiring specialists for key components of the property inspection, including roofing, plumbing, and HVAC systems. By doing so, you will get a comprehensive overview of the condition of the property and identify any potential problems. This due diligence will help you make an informed decision about whether or not to proceed with the purchase.
Don't be afraid to negotiate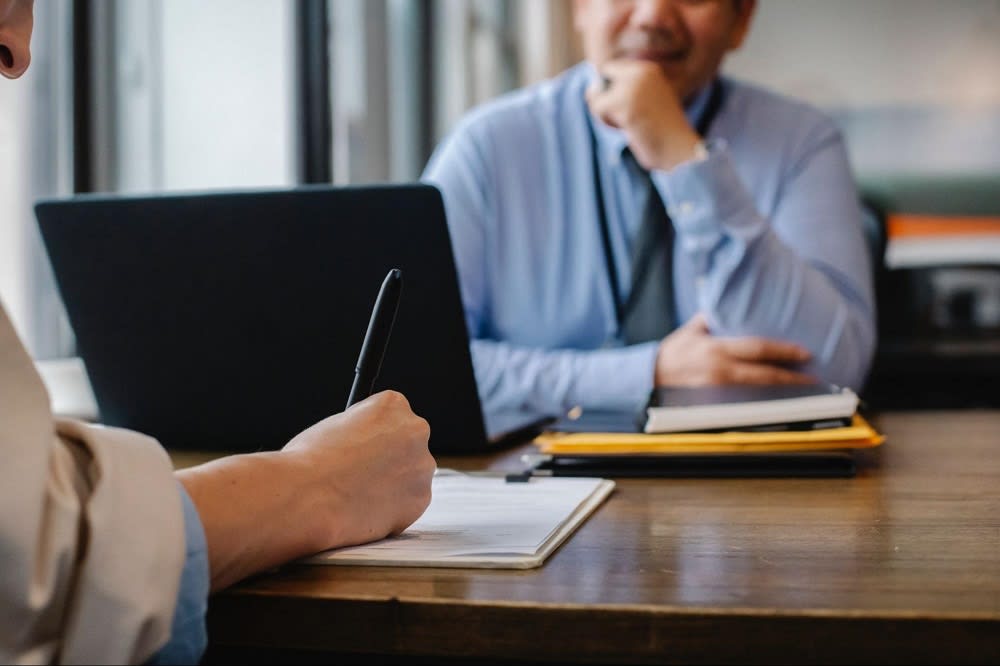 Photo courtesy of Pexels
Just because a seller is asking for a certain price doesn't mean that's what they'll get. In many cases, there is room for negotiation, especially if there are multiple offers on the table. Your Washington, DC, real estate agent should be well-versed in the art of negotiation.
When you're ready to buy a home, an experienced agent can help you get the best possible Washington DC house price. They'll be familiar with the market value of the property and will know how to make a competitive offer that stands out from the rest. Further, they can handle counter offers from the seller and negotiate on your behalf until you reach a satisfactory agreement.
Take your time
Buying any type of property is a big decision, but with luxury homes there's even more at stake. You want to be confident that you're making the best possible decision for both your financial future and quality of life. That's why it's so important to take your time throughout the entire journey, from the beginning of your search to signing the closing paperwork.
Find your home with Prigal Brothers & Associates
If you're a first-time homebuyer in Washington, DC, following these tips will help you more confidently navigate the home-buying process. With some planning and research, you can find a luxury home that meets all of your needs.
Prigal Brothers & Associates
has been helping clients buy and sell homes in Washington, DC, for over 50 years, so we know what it takes to find the perfect property in the country's capitol. When you're ready to begin your search for Washington, DC, real estate, contact the
Prigal Brothers
.
*Header photo courtesy of Prigal Brothers & Associates