Maryland, Washington D.C., and Virginia are great places to live. However, when it comes time to sell your home, you want to ensure it will stand out from others on the market. Home staging is decluttering your space, rearranging room and furniture layouts, and optimizing color palettes throughout the home and decor to ensure every room is well-lit, inviting, and used to its fullest potential.


This is an excellent way to make your home more appealing to potential buyers while ensuring you get top dollar for your property — but suppose you're not sure where to start? Hiring a professional home stager to do your
interior design
is excellent and, in many cases, necessary. However, it is also something you can do with just a bit of effort and the right advice. Anxious to get started? Here are a few essential design tips to ensure your home catches potential buyers' eyes faster and sells for more money.
Choose a neutral color palette
A top tip for making your home more appealing to potential buyers is to maximize the sense of spaciousness in each room. One of the best things you can do to accomplish this is to select a white or neutral color palette. Light colors give the impression of airiness and space, while dark hues tend to make a room appear smaller and more intimate. Choosing light colors for the walls and furniture will assist in opening up the area and keep it from seeming claustrophobic. Furthermore, neutral hues make a room feel like a blank canvas — an ideal effect for prospective buyers envisioning what their lives might be like if they purchase your home.
Adjust your furniture layout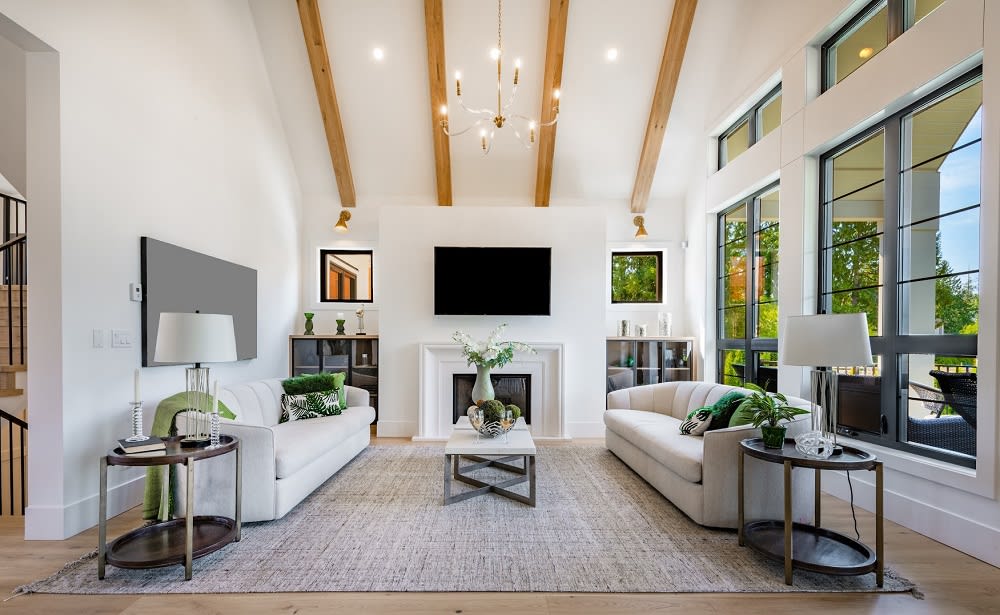 Photo courtesy of Shutterstock
Another way to make your home feel more spacious is to rearrange your furniture layout. Setting up your furniture can significantly affect how your home feels and looks.


First, ensure you position your furniture, so it does not obstruct any natural light sources, such as windows or doors. Then, with some thinking and careful design, you can utilize furniture placement to elongate and expand the feeling of space in even the tiniest room. For example, an attractive sofa or chair can make a space feel larger. In contrast, a cluttered or crowded arrangement might make a space feel smaller. Placing a couch against a wall will make the area feel more open, whereas putting it in the center of the room will make it feel more congested.
Overhaul your furniture altogether
For those willing to go the extra mile, sometimes a furniture overhaul is just what the doctor ordered. The color, features, and size of your furnishings can all impact the overall look and feel of the home. For instance, light-colored or glass furniture can enhance a room's brightness and sense of space, whereas dark furniture can make it feel like a room is closing in on you. Finally, small furniture can make a small room appear even smaller. Instead, opt for full-size furniture to create the appearance of more space and enjoy the benefit of additional storage.
Use mirrors strategically
Did you know you can also increase the appearance of light and space in your home by incorporating mirrors into your decor? When strategically positioned, mirrors can make a tiny area appear more prominent. Furthermore, strategically placed mirrors will reflect light, giving the impression of greater brightness and space.


Place a mirror near an artificial light source to optimize the amount of lighting in a room without windows. You can also use mirrors to highlight the best aspects of your home, such as a stunning view or an intriguing architectural feature. Place mirrors, shiny metals, or reflective glass on or near the west- and east-facing walls, as these walls catch most of the sun's light during the day.
Clear out the clutter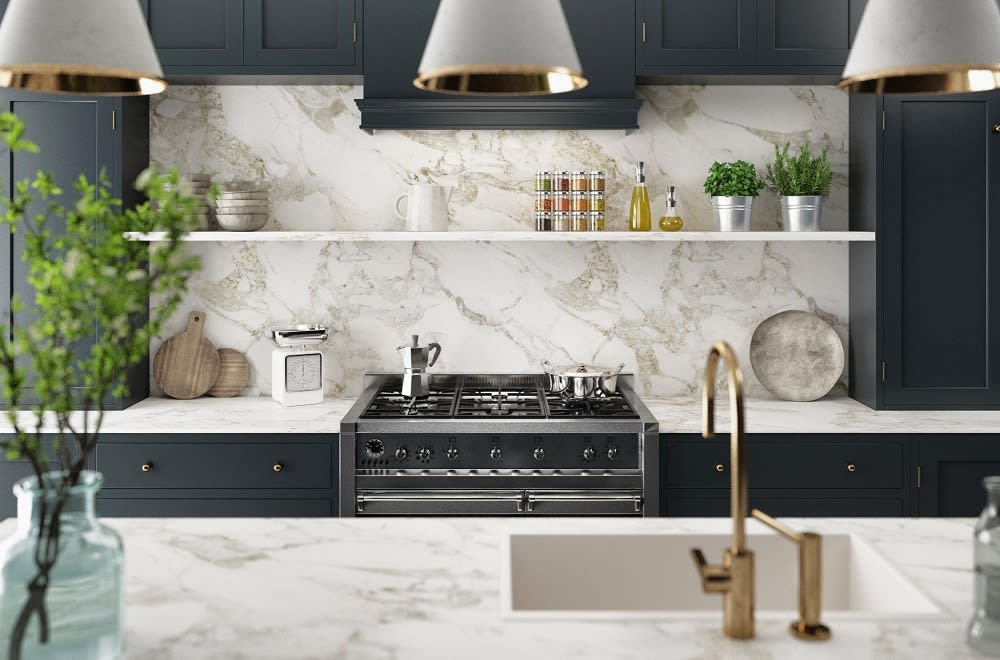 Photo courtesy of Shutterstock
One of the best things you can do before putting your home on the market is to clear out unnecessary clutter. Optimizing storage space is an excellent way to make that happen. Many homeowners prioritize horizontal expansion, but this isn't the only way to create more space. Consider mounting a floating shelf next to your bed as an alternative to a typical nightstand, allowing you to store goods like books, glasses, and other items without taking up valuable floor space. Place shelves above the toilet or in empty corners to hold towels and toiletries in the bathroom. Consider placing a spice rack on the backsplash or hanging pots and pans from a ceiling-mounted rack in the kitchen. These examples show how adding vertical storage to your home can be an immensely efficient way to optimize your square footage.
Address the exterior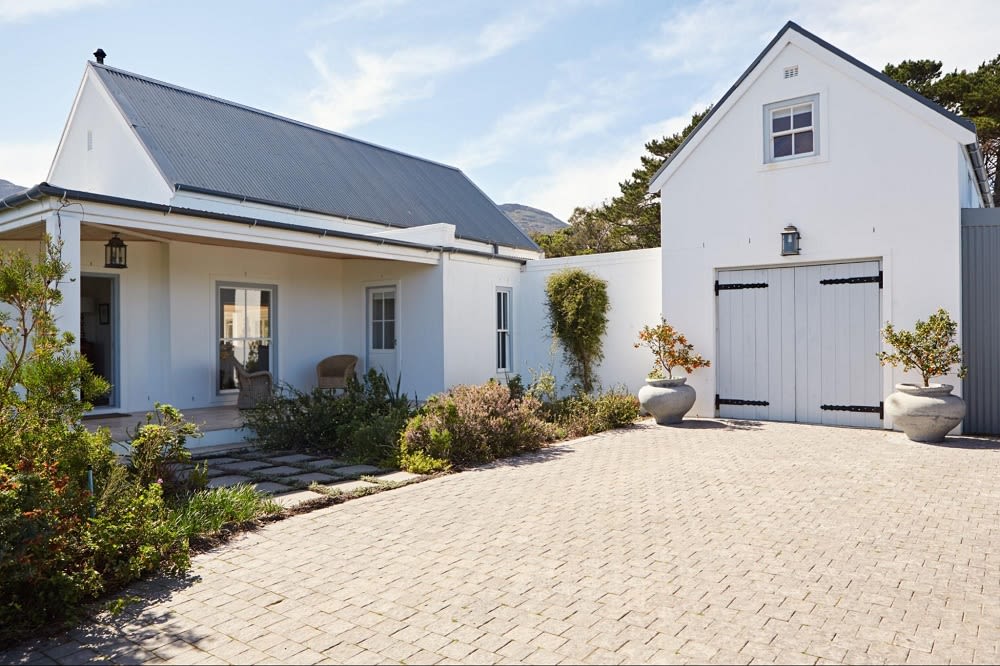 Photo courtesy of Shutterstock
Another way to make your home stand out on the market is by heightening its
curb appeal
. Keeping up with the landscaping, repainting the exterior, and repairing any damage are just a few things you can do to elevate your home's external appearance. By taking care of your house cosmetically, potential buyers will see you've taken pride in ownership.
Make it inviting
Finally, choosing one particular trend or style (and getting rid of everything that doesn't "fit" the mold) isn't always the most efficient use of your time or efforts. It's perfectly okay to keep traditional features in your house if they complement the space. Your home should be warm and inviting, showing prospective buyers that they would be satisfied with your home.
List your home with Prigal Brothers & Associates
In addition to following these seven design tips, listing your home with
The Prigal Brothers & Associates
is a surefire way to make your home stand out on the market and get top dollar for your property. Our real estate experts are well-versed in selling Montgomery County, Washington D.C., and Northern Virginia real estate. If you have any questions about selling your home or want more information about our services, please
contact us
today. We will be happy to assist you with your real estate needs.
*Header photo courtesy of Shutterstock