Interior design styles and trends have seen a considerable shift in the past few years. As we change how we live our daily lives, our homes have to change, too. With many real estate options, homes in Montgomery County offer luxury, style, and on-trend ideas to make your property stand out.


If you want to bring your Montgomery County property into 2022 and update your style, keep reading for a few of the best design trends for 2022.
Rugs are making a comeback
Montgomery County properties featured luxury vinyl and hardwood flooring for many years. The carpet was out, and rugs were reserved for the bedrooms. Don't pull up your hardwood floors just yet — this major interior design shift gives
rugs and carpets
new life.
Consider a rug or carpet in a bright, vibrant color for your Montgomery County real estate to add texture and interest to an otherwise minimal room. Texture and style will pull the entire room together and add dimension to an all-white kitchen or family room. Consider vintage pieces or Moroccan rugs for a unique extra layer of interest.
Texture is back
If you're over the sleek minimalist design popular in many Montgomery County properties from a few years back, never fear, as this interior design trend has shifted.
Texture is what everyone
craves these days.
Don't panic! This doesn't mean popcorn ceilings or wood paneling is back in style. Instead, add texture through patterns, warm-toned wall art, textiles in creative spots, and careful lighting. If you want to go all-in, a statement wall with an intricate, upscale wallpaper can be a showstopper. The goal should be to create a warm, welcoming environment.
Bring nature indoors
Yet another significant trend is taking over most Montgomery County properties. Plants are on the rage — more homeowners are showing off their "plant families" and honing their green thumb
than ever before
. Plants are everywhere, and interior designers realize that their clients want nature inside their homes to bring the outdoors to their luxury kitchens, living rooms, and bathrooms.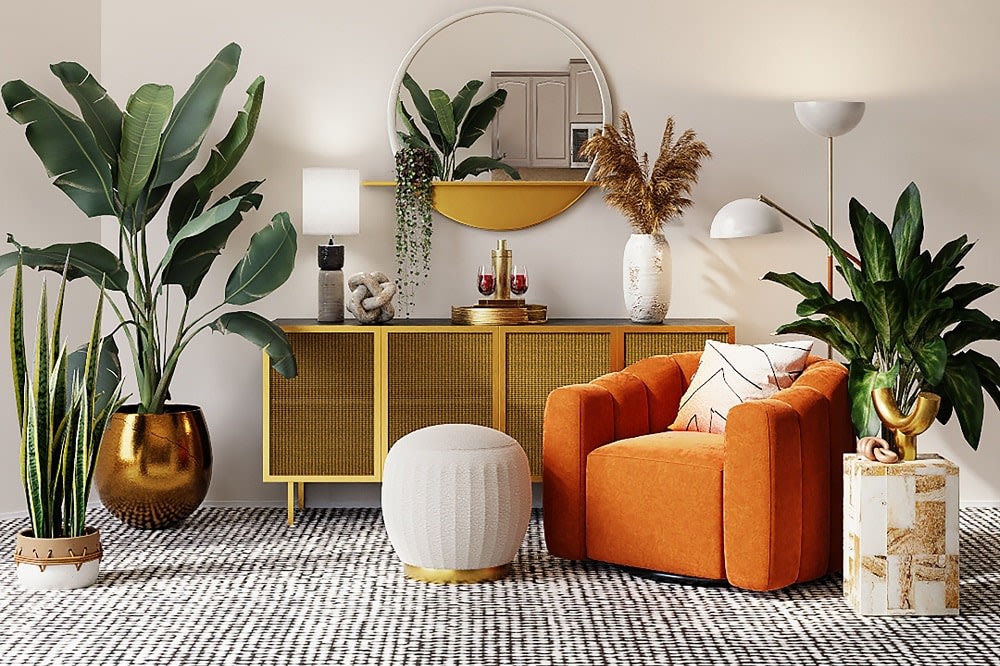 In addition to adding actual plants to your home, consider how you can bring nature-inspired decor to your Montgomery County real estate. Stoneware, marble, and terracotta are making a comeback as well. Look for items with a lot of natural texture and depth or made to mimic natural shapes.
Browns are back
This might be a horror show for everyone who remembers the beige invasion of the 70s (and the 90s, to a lesser extent), but
browns are back in a big way
. This goes hand in hand with bringing nature inside your Montgomery County real estate. Designers see a considerable spike in homeowners wanting caramels, deep browns, and camel colors, especially in patterns.
If you're not ready to make the jump and paint the walls of your Montgomery County property chocolate brown, choose complementary accents in a room, like a cozy camel-colored blanket, a few pillows in a checkered, rose-gold and brown pattern, or a throw rug in cognac.
Brown leather, too!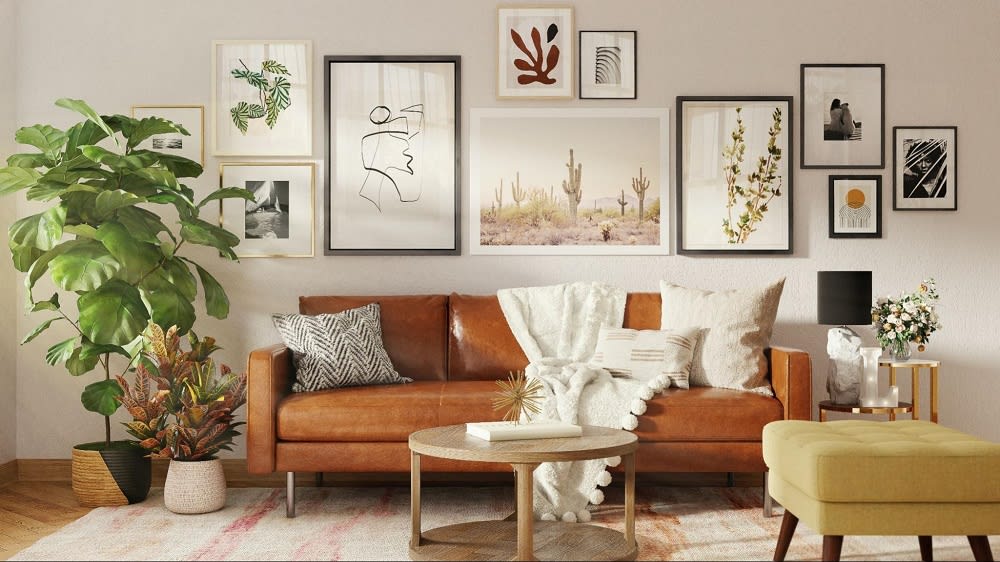 The brown leather trend from the 80s is in resurgence, but the best brown leather pieces for your Montgomery County property should be understated and have rich, deep tones.
Don't be afraid of an aging piece, either. The more patina, wear, and light distress, the better.
Tech continues to reign supreme
This isn't a big shift in the design aesthetic, but technology and smart home features continue to explode within Montgomery County real estate. From a Nest thermostat that will look beautiful and minimal on your wall to smart light bulbs that can be controlled from your phone, tablet, or a discreetly placed Amazon Echo, designers are constantly working to incorporate seemingly futuristic elements into our homes.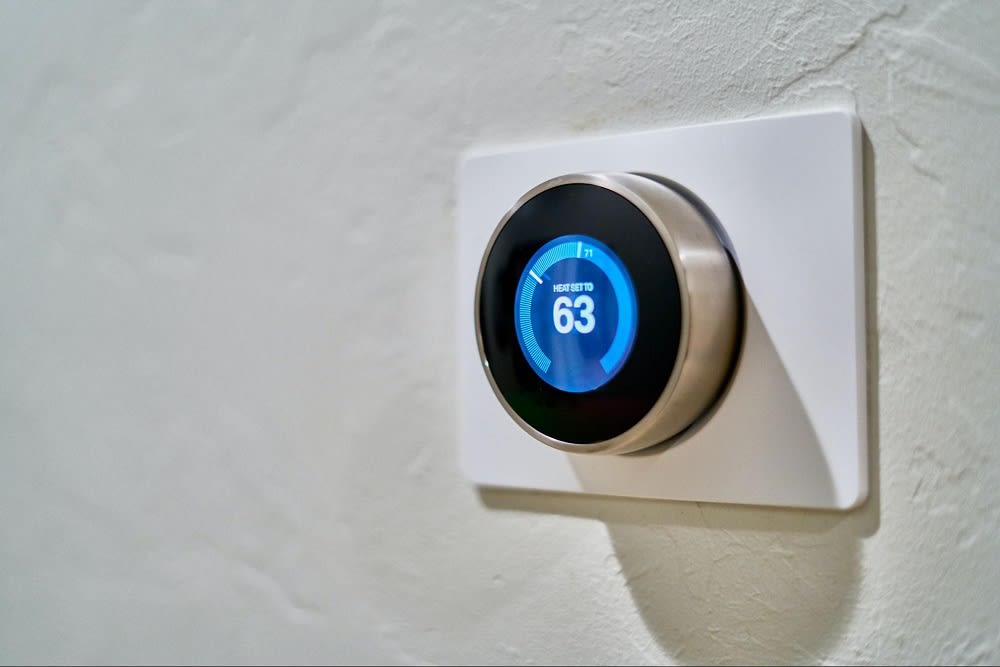 Consider
practical tech upgrades, too
. If your Montgomery County property is in downtown Silver Spring, consider replacing your window coverings with soundproof blinds. These have come a long way over the years, with many fun and attractive designs.
Vintage accessories tell a story
With the shift from colder rooms toward warm living spaces,
vintage accessories and design elements
have become even more popular in most Montgomery County properties. Carefully curating a few select vintage pieces for your home can help tell a story, connect you to another time, and give some personality to a room that may otherwise lack appeal.
Vintage pieces will be well-placed in the older homes throughout Montgomery County, like parts of Germantown or Silver Spring. If you have a home that was not built in the last 20 years, adding a few vintage touches with light wear will add an overwhelming amount of character and charm.
3D wall art
Are you looking for a unique way to make your walls pop? Interest in three-dimensional art has grown in the past year, and it's becoming even more popular now. Amazing 3D art can add whimsy and fun to a bedroom or office without taking it over the top.


To bring all our tips together, consider a handmade piece of 3D wall art in warm brown tones to add depth, interest, and texture! If you're looking to add just a touch of fun and fantasy to your Montgomery County property, 3D art might be the perfect way to do it.
Ready to upgrade?
When you're ready to buy and sell a home in Montgomery County, contact
The Prigal Brothers and Associates
. With years of experience buying and selling Montgomery County real estate, you can rest assured that Richard and Larry Prigal can take care of all aspects of your move. Settle into a new home sooner than you thought possible — contact them today to get started!